Get 60% off Streetwise Cycling Courses via HUB in September
One of Modo's most beloved Community Partners, Metro Vancouver cycling ambassadors HUB, offers a whole whack of courses to get you feeling in command of your pedal-powered wind chariot, whether cycling in traffic or on the bike route.
Get deep discounts when you sign up for one of their Streetwise Cycling Courses this month!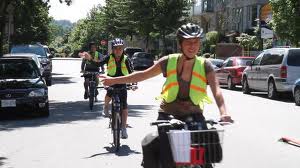 via the September HUB newsletter:
Learn to Be Comfortable and Confident on the Road: HUB Streetwise Cycling Courses at Community Centres Near You

Vancouver courses are 60% off this summer. Grab the chance to feel more confident on your bike, and at the right price!

Sept 7 Streetwise Cycling Course at West End Community Centre, 12:30-5pm 
Sept 14  Streetwise Cycling Course at ING Direct Downtown, 11:30-4pm
Sept 15 Basic Bike Maintenance Course at Creekside Community Centre, 10:30-12:30pm
Sept 21 Streetwise Cycling Course at Creekside Community Centre, 10-2:30pm
Sept 26 Advanced Bike Maintenance: Bearings & Rotational Systems, 6:30-9:30pm
Sept 28 Streetwise Cycling Course at Hillcrest Community Centre, 12-4:30pm

For more dates, locations and registration, visit bikehub.ca/streetwise 
Modo is proud to be Platinum Member of HUB.