How to Book a Modo With Winter Tires, plus Winter Driving Tips
The days are growing darker, the rains are hitting harder and the snow is threatening to hit Metro Vancouver once again, so we can safely declare: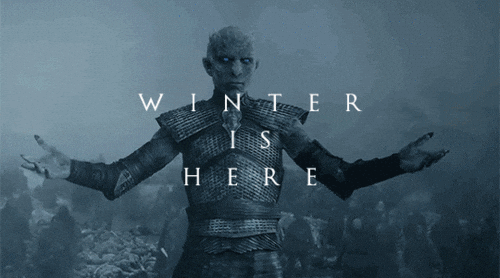 As we brace ourselves against the cold and frosty winds of winter, Modo wants to ensure members are prepared for winter driving. Below, learn how to book a vehicle with winter tires, where to find the ice scraper, and how to keep you and your loved ones safe on the roads this season.
MODO VEHICLES WITH SNOW TIRES
Your safety is always our first priority, and our Fleet Team has been working round the clock to equip a whopping  61 vehicles in the fleet outfitted with winter tires and 30 vehicles with All-wheel drive and 4-wheel drive. Click here for the full low-down on winter tires with our Director of Fleet Operations, Kelvin.
If you'd like to book a vehicle with snow tires, use our Feature Filters tool to view your options. Sign into Engage and select New Booking:
Select the Required Features option to access a pop-up window listing all the additional features available in Modo's fleet. Choose "snow tires" and then continue with your booking!
WHERE'S THE ICE SCRAPER?
Find an ice scraper for frosty windshields and windows in the driver's side door pocket of each Modo vehicle. If you can't find it there, look for it in the trunk, or in the back seat as they are often moved around. Window cleaner and a cloth (you never know) are located in the dash.
WINTER DRIVING REMINDERS
Slow down. Posted speed limits are designed for ideal road conditions. Snow, slush, ice, even rain can impair driving so reduce speed and proceed with caution.
Allow yourself at least twice the normal braking distance on wet or slippery roads.
Avoid driving through washed out or flooded roads.
Use extreme caution when approaching highway maintenance equipment including snow plows, salt and sand trucks. Give them (and yourself) plenty of room and never pass on the right.
Low beams are more effective in fog or heavy snow.
Tire pressure can drop in cold condition so make sure you check it regularly during your booking – especially extended bookings.
Keep wiper fluid topped up for clearer visibility.
Ensure your gas tank is full to prevent gasoline from freezing in extreme temperatures.
Take note of any highways or roads that require winter tires before you plan your trip.
Plan ahead. Check road and weather conditions before your trip at www.drivebc.com or 1.800.550.4997.
PRO-TIPS: SAFE WINTER DRIVING
What if my Modo vehicles gets stuck in the snow?
Clear away the snow from around the tires to allow the wheels to roll more freely. If you have something to help increase traction (e.g. old mats, salt, sand, kitty litter, etc.), put it in front of the drive wheels.
Gently rock the vehicle by shifting from Drive to Reverse and try to increase the distance each time. It make take a few minutes to free up your vehicle but it can be done!
What about chains?
Modo strongly advises against the use of tire chains. They are difficult to install, have a maximum vehicle speed of 30km/h, and can be very dangerous and destructive if they come off inadvertently. Our damage pool coverage does not cover damage caused by tire chains. If you're going somewhere snowy, we recommend booking one of our 4-wheel drives!
How can I regain control if the vehicle skids due to black ice?
Skids, or hydroplaning, can happen whenever your tires lose their grip on the road. To recover in these situations, keep calm and ease off the accelerator while looking and steering smoothly in the direction you want to go. Don't brake or jerk the wheel – this will make the situation worse.
If you are ever stuck somewhere and require assistance, Modo is always just a phone call away: 604.685.1393.