Modo sponsors Park(ing) Day in Vancouver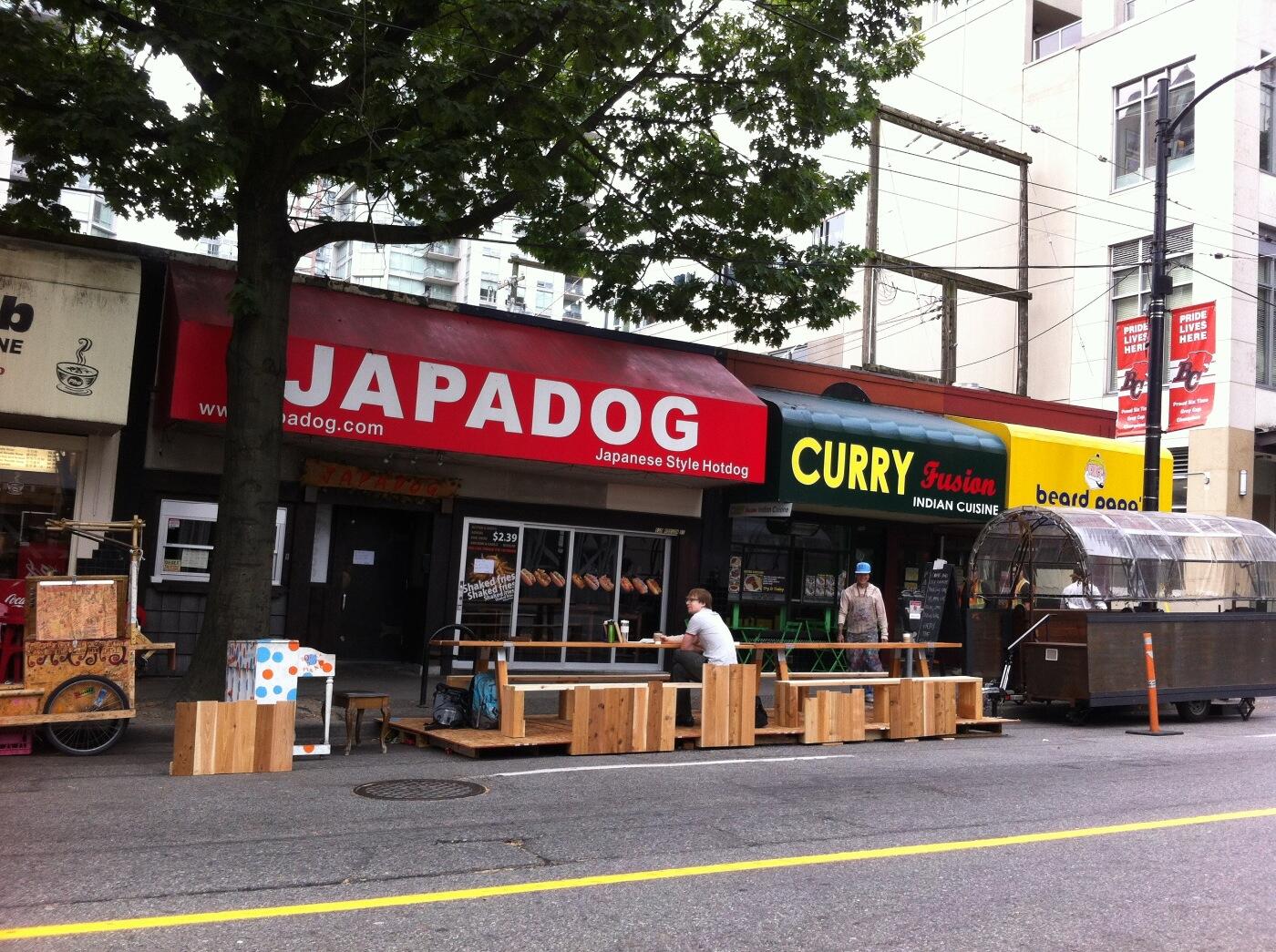 Modo is a proud sponsor of #parkingday in Vancouver, providing transportation support to the Vancouver Public Space Network for their fantastic installation on Robson Street. Check it out today, until 3pm!
via Vancouver Public Space Network:
Park(ing) Day

Friday, September 20th, 2013

9:00am-3:00pm

To mark the international celebration of Park(ing) Day, the VPSN is partnering with CityStudio, Modo Car Co-op, JapaDog and Tradeworks to transform two parking meters on Robson St. outside of Japadog with a 'woody' outdoor living room complete with a long table, a polka-dot piano and an art cart. Using recycled wood and pallets, the area will become an intimate space for people to sit, read, talk, rest, meet new people, play the piano, engage in art and watch a movie.

This temporary installment is designed to demonstrate how underutilized street space has the potential to become an engaging public space. PARK(ing) Day is an annual worldwide event where artists, designers and citizens transform metered parking spots into temporary public parks.
Find photos and more from around the world via the Twitter hashtag #ParkingDay.